With the constant changes in the digital marketing world , it is now more important than ever for marketers to stay on top of their game. Without further ado, let's start with the latest digital marketing trends that are sure to give your campaigns a much needed boost in 2019.

1. Brand Activism / Social Good Campaigns
Brand activism is considered the next step of corporate social responsibility. It involves various corporations using social initiatives as part of their larger marketing campaigns.
However it's important for the millennials to buy from brands that give back to the society in some way or other. Consumers now expect brands to stand for something and take action in a demonstrative way. Not only is it the right thing to do, but it makes them feel a part of the initiative.
In addition, they also offer a significant source of pride for employees, increasing morale and contributing to the overall culture of the brand. Like their consumers, these employees feel more optimistic about their company's future while promoting trust and awareness.
2. Chatbots
Chatbots are the AI-based technology that is responsive to customers, accurately recalling their entire buying history without losing patience. It uses text chat windows and sometimes voice search to interact with customers.
It is expected that 40% of large businesses have or will adopt it by the end of 2019.
3. Video Digital Marketing
Video marketing is not just limited to YouTube. With ever-decreasing costs of smartphones and the increasingly high-quality cameras, marketers are heading towards personalized video messages rather than phone calls or emails.
To witness higher engagement with your video marketing, you can make a video post or start a live broadcast on Facebook, Instagram or LinkedIn. And with 360-degree video on the rise , it makes video marketing more interactive and entertaining.
In addition live streaming combined with influencer marketing is gaining a lot of traction among social media influencers and celebrities.
4. Voice Search
With the rise of voice recognition technology, make sure your content and information are as accurate as possible. It helps them to show up at the top of the list for voice searches. Though having digital assistants on your phone may not be anything new, home assistant devices are definitely taking over. Be it Google Now , Cortana, Siri or Alexa.
According to Google, 60% of voice search queries are delivered in an everyday conversational manner. For instance, instead of asking "Digital Marketing Institute online" they are asking "Which is the best digital marketing institute online"? Voice search keywords and queries differ from traditional text searches. Hence, the keywords for a particular content should be chosen wisely.
5. Social Media Platforms
Since people are spending more of their time online, it makes sense to market your company's services where your potential customers are. They allow personalization and add value to the users' experience by interacting with them directly. With the ever-increasing popularity of facebook, instagram, etc, it is necessary for the organizations to make proper use of these platforms.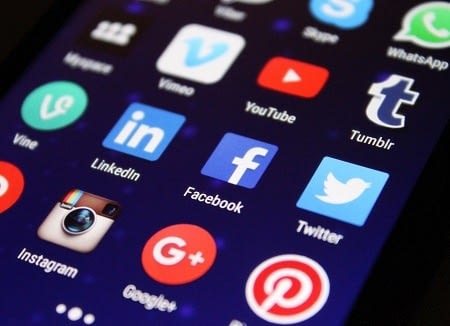 6. Content Marketing
Even after implementing various digital marketing strategies , content is still considered as the king to rule them all. This denotes that more engaging and informative your content is, the better your chances are to be noticed online. In conclusion, Consistent blogging and content creation tends to increase your traffic five-fold.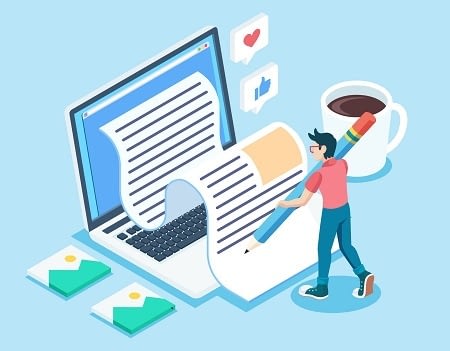 7. Artificial Intelligence and Machine Learning
AI analyses consumer behavior and search patterns, utilizing data from social media platforms and blog posts to help businesses understand how users and customers find their products and services. While artificial intelligence (AI) imitates human behavior, machine learning trains a machine how to learn.
8. Visual Search
With visual search, users can upload an image to conduct a search to get more specified results. It saves a lot of time-saving than a text search and tends to save a lot of effort too. Websites and apps are now incorporating built-in visual search function in their platforms.
For instance Pinterest Lens, Google lens and Bing's visual search are some of the initiatives of leading search engines.
9. Big Data
It is an immense volume of data, both unstructured and structured, collected from a number of sources including emails, mobile devices, applications, databases, servers and other means. This data, when collected , organised and analyzed, can provide useful insights to increase revenues and improve operations. It also leads to better decisions and strategic business moves.
10. Personalized E-mails
E-mails are getting heavily personalized for personal, commercial, and academic purposes, with each passing day. In other words, generalised e-mails just don't cut it anymore. Every user wants to feel special ,and personalization gives them just that. With the right blend of automation and personalization ,combined with remarketing techniques, it can become one of the most important digital trends in 2019. In short, email marketing is here to stay.
Now that you have an idea of the latest digital marketing trends in 2019, why not adjust your digital strategies to work around them. Try to reach the maximum number of consumers by implementing these.