The medical field is all about betterment, advancements, and moving forward. AYUSYNK is a perfect example of how a device like a stethoscope is made better, efficient, and advanced to the benefit of doctors and patients.
Wireless technology with Bluetooth connectivity enables the compliance of Doctor' safety in the tough times during a pandemic thanks to AyuSynk smart stethoscope which helps to maintain Doctor-Patient Distancing. Keeping those safe who keep us safe with technologically advanced stethoscopes. A better experience in diagnosis yields the best results.
Ayu Devices stethoscopes focus on amplifying the sounds, recording it and also enables to save it for future references. There are numerous irregularities of the heart and lungs which require highly accurate readings, Ayu Devices makes this possible with up to 16 times better results. The reports can be shared via general sharing applications and can be stored on your PC as well.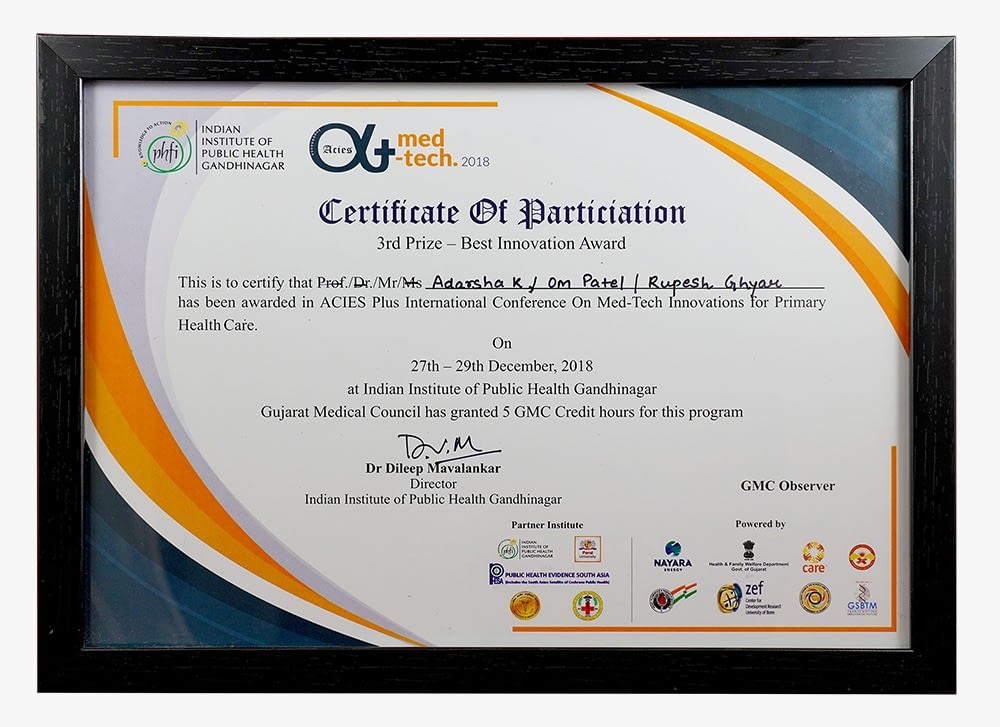 A digital stethoscope helps the doctor and the patient to maintain the distance while not missing out on routine check ups. Ayusynk is specifically helping to fight during the COVID-19 virus, the auscultations can be heard even with the PPE kit on with the Bluetooth technology. With all the features loaded – our product is 100% made in India at IIT Bombay and is supported by BIRAC, DBT – Government of India. We aim to bring the best product at the best price.
Some pneumatic symptoms are found in real intricate and specific sounds, this is easily done with the high capacity sound amplification of Ayu Devices stethoscopes. The ease of storing and sharing auscultations has made it easy for the doctors to review reports and give consultations to patients residing in remote areas of the country.
Our device enables an existing stethoscope to be converted into a digital stethoscope by adding just an attachment. The low-cost and high efficiency of our devices makes it easier for a large number of doctors to detect and prevent some major heart diseases and lung diseases.
From illness to wellness we make India's journey more affordable, more efficient and more reachable. Timely diagnosis of very major diseases cut down a huge financial burden. We take pride in our product Made in India, Made for India. Ayu Devices also won the Swizz AIT 2018 (Zurich) for our smart stethoscope. We also won the India Innovation Growth Program 2.0 by DST Government Of India and the Maharashtra Start-Up Week – 2019.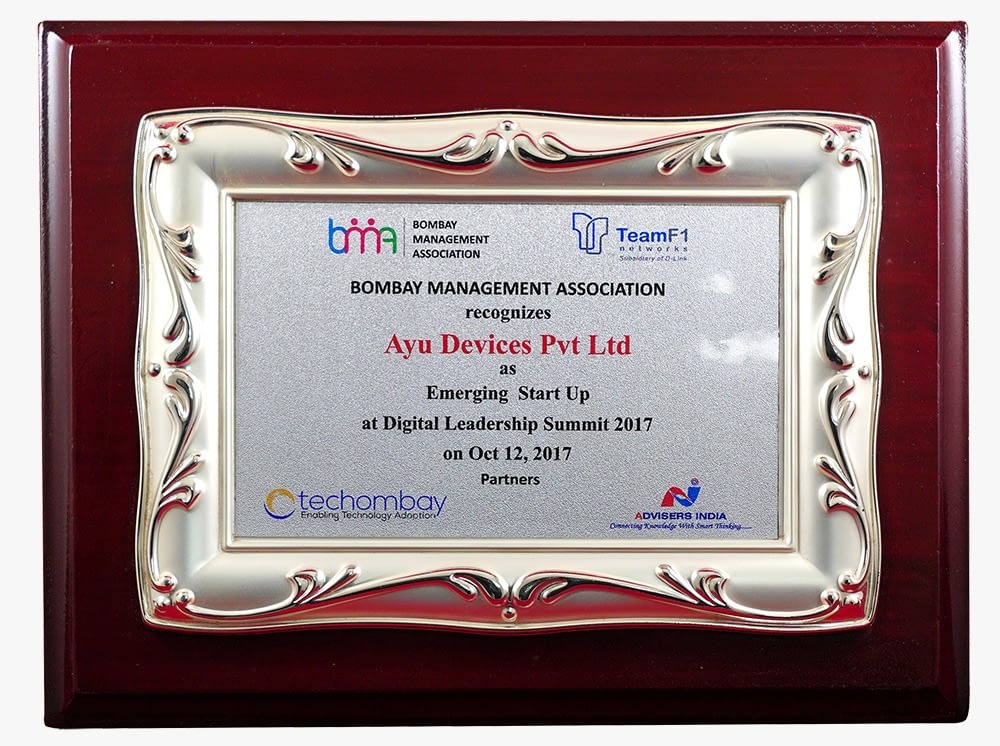 Also we have won various laurels and conclaves for our Innovation.
Our Union Health Minister Dr. Harsh Vardhan visited IIT BOMBAY and was very impressed with our innovative electronic stethoscope.
We were winners at IIGP (2.0) Delhi.
We were winners at Maharashtra StartUp week 2019.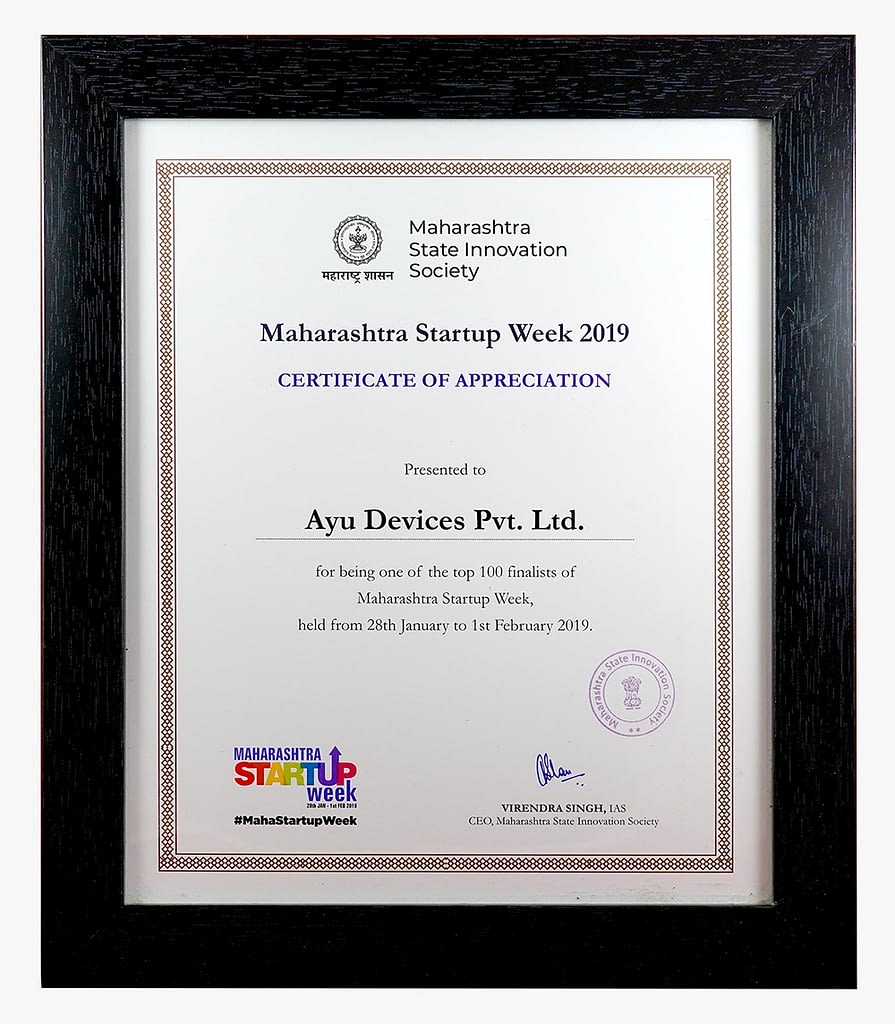 We were winners at AIT 2018 held at Zurich, Switzerland.
We got recognised by Forbes India.
We won the Artificial Intelligence Innovation Challenge.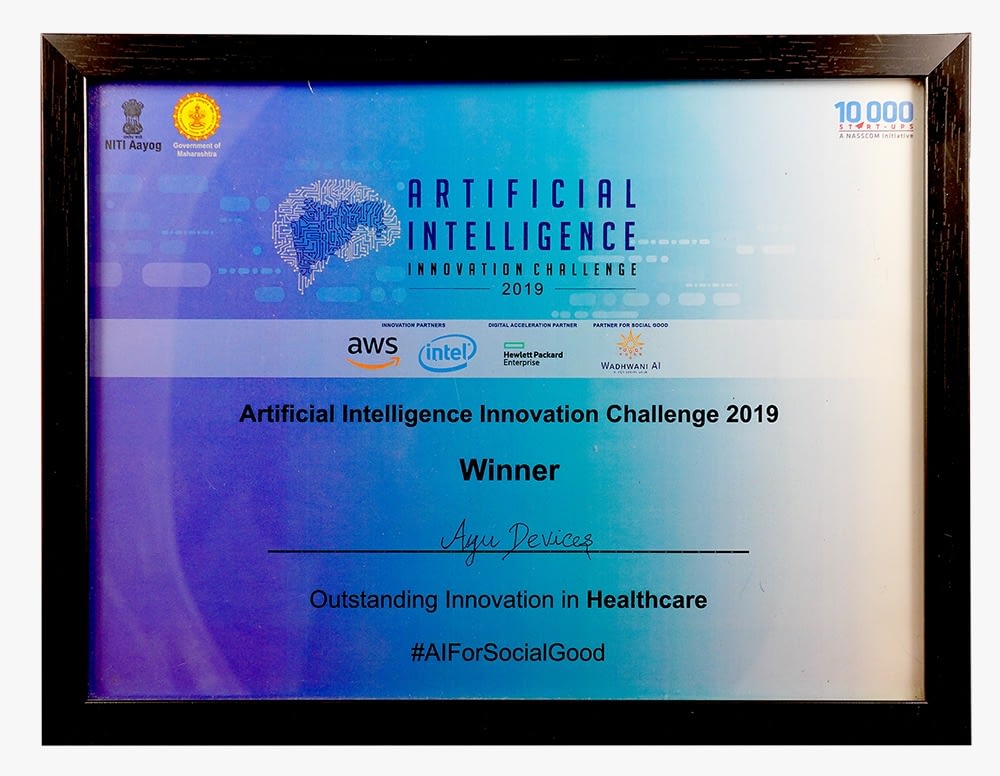 We were also winners at Vibrant Gujarat 2019.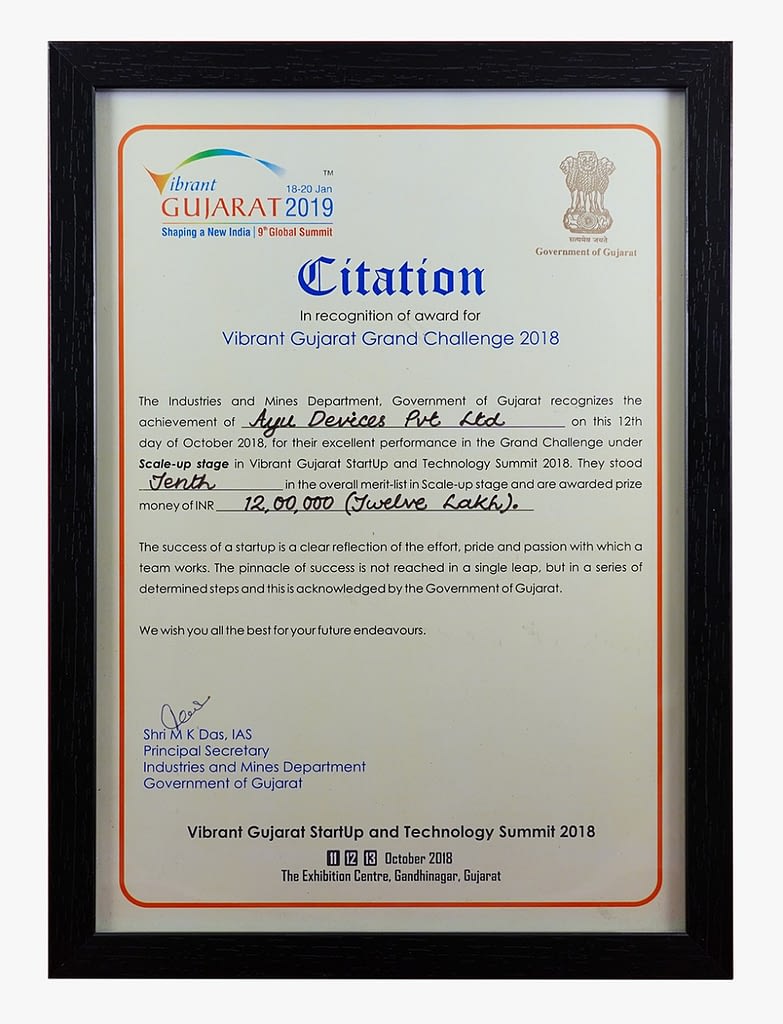 Our story is covered by Forbes India, Outlook Business, Freepressjournal, and BetterIndia.
Please find the below links:
2. The HIndu
7. India Today
8. News 18
10. Forbes India
11. FreePressJournal
12. TheBetterIndia
13. edex
14. IIGP Award